We come to your home for In Home Massage Los Angeles. Are you stressed out?  In pain? At your door in 3 hours for In Home Massage Los Angeles. Licensed Staff! We answer the phone!
In Home Massage Therapy
Is life stressing you out?  Are you having aches and pains, but have no time to get a massage?  Have you ever wondered can I get a massage in my home?  Have you ever thought about how nice it would be to have a massage in your home, or by your pool, or at your party, or when you have a group of friends over? We have a full staff of licensed male and female therapists that provide in home massage Los Angeles to you.  It is a great way to save time and be comfortable in your home.  No more fighting traffic or trying to find a place.  Massage is the best way to get rid of stress, aches and pains. It will make you feel better, sleep better and help you to have a positive outlook on life!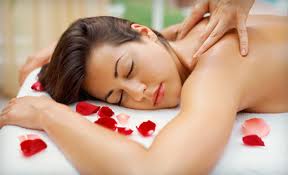 Los Angeles In Home Massage – At Your Door within 3 hours!
Have you called place after place for a massage, and no one can get you in?  Well we can!  In most cases in home massage Los Angeles can be at your door within 3 hours, 7 days a week from 9am-9pm.  Our staff of licensed professionals bring everything needed for relaxation from tables, to music, to candles.  We create an atmosphere of relaxation.
Try Our In Home Massage Poolside
Poolside in home massage Imagine have a massage poolside. If the weather is nice, we can do massages out by the pool or on the patio.  Hearing the noise of nature while getting a massage increases the relaxation of massage. We have the staff to massage any size party.
Our In Home Massage Services
We provide the following massages for In Home Massage Los Angeles: Swedish Massage, Deep Tissue Massage, Reflexology, Trigger Point, Sports Massage, Couples Massage, Pregnancy Massage, Geriatrics Massage, Foot Massage, and Scalp Massage.
We have a one-hour minimum, which can be split into 2-1/2 hour sessions. We do 30, 45, 60, 90, and 120 minute massages.  No 50 minute spa massages here!!!
Book your in home massage Los Angeles call 602-448-6836 

To email us Click here
We provide in home massage Los Angeles to all of Los Angeles County.
NON-EROTIC MASSAGE ONLY!!!